French Vanilla: Choices made fresh daily 🍦
Belgian Chocolate: Made with 72% Guittard Chocolate 🍫
Simply Yogurt: Made with our plain tart culture yogurt🍦
(Non Dairy) Strawberry Tequila Sunrise : Made with fresh , fresh strawberries, pineapples 🍍 and Sunkist orange soda
Nutella Chip : Made with Nutella and Guittard chocolate chips
Caramel Cookie : Made with Guittard caramel, heath bar. And nilla Wafers!
(No Sugar Added) Blueberries and Cream : Made with blueberries
(Non Dairy) Crunchy Peanut Butter Made with organic soy milk. Peanuts and natural peanut butter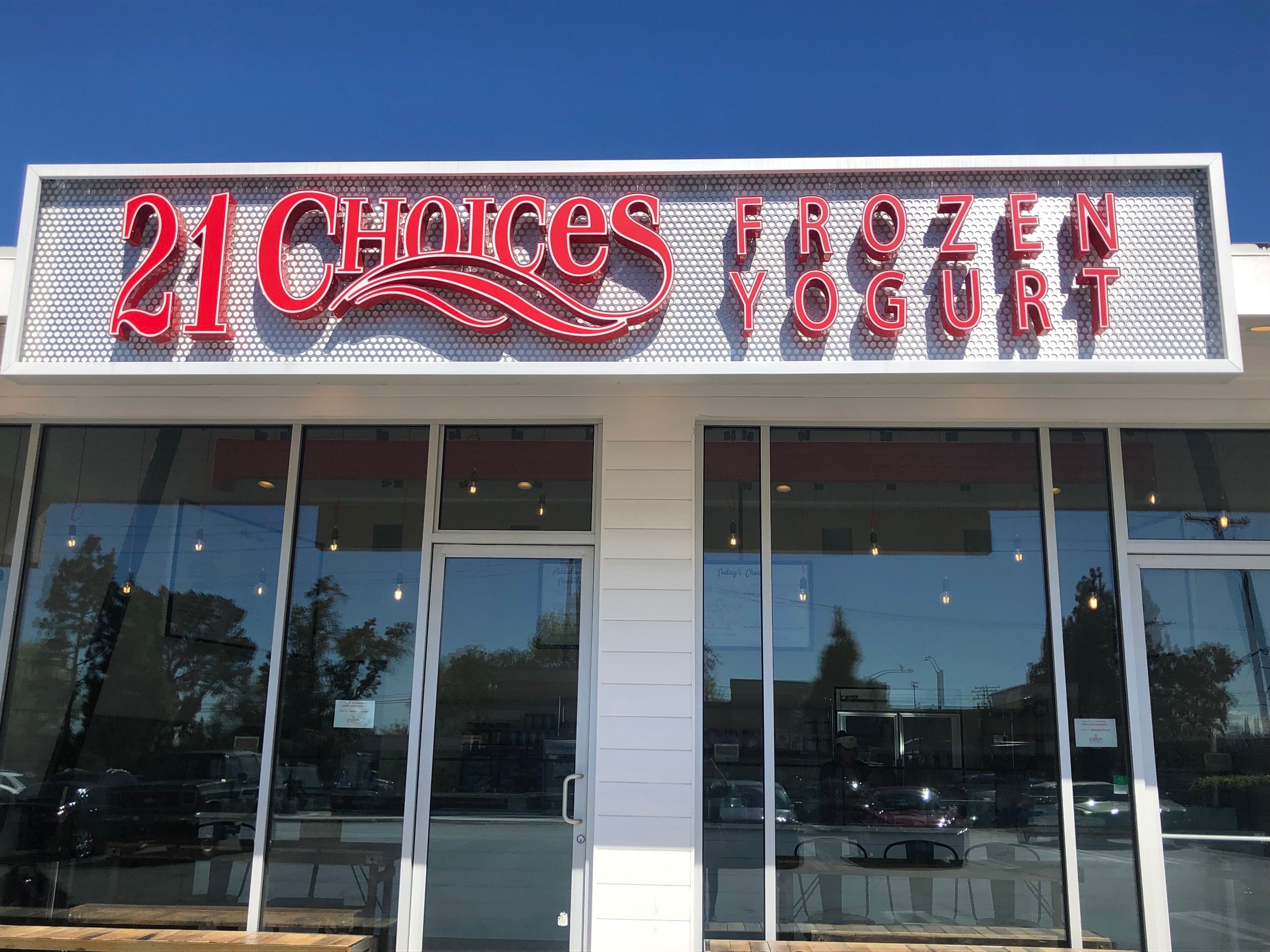 French Vanilla: Choices made fresh daily!🍦
Belgian Chocolate: Made with 72% Guittard chocolate!🍫!
(Non Dairy) Baja mango: made with fresh mangoes 🥭, fresh pineapple 🍍 and fresh strawberries 🍓
(Non Dairy) creamy peanut butter: made with soy milk, and organic peanut butter
(NSA) Coffee: made with stumptown cold brew coffee
Brownie pretzel 🥨: made with pretzels, house made brownies and guittard chocolate chips
Cookie Monster : made with circus animal cookies, Oreos, eggless cookie dough and house made chocolate chip cookies
Salted caramel: made with guitars caramel , Heath bar and sea salt